When to call or visit an IRS office & when not?
Monroy & Co.PA invites you to read this blog to determine when you should approach the IRS office in Miami, when it is best to seek a second opinion and when it can be counterproductive to do so.
How to contact an IRS office in Miami, FL. 
The IRS office in Miami is located at 51 SW 1st Avenue Miami, FL 33130.  To get assistance, you must first contact them and request an appointment.
The phone number to request an appointment with the Tax Assistance Center (TAC) in Miami is 1 (844) 545- 5640. They are open Monday through Friday from 8:30 AM – 4:30 PM.
The IRS webpage could assist answering most of your questions 
Most of your doubts about taxes and their respective procedures can be answered through their website or the Taxpayer Hotline.
Monroy & Co.PA recommends visiting the Miami IRS office only when your questions cannot be answered through their website or when your financial situation does not allow you to hire a tax advisor.
Why choose external tax advise over IRS advice? 
As a taxpayer, you should keep in mind that people who work for the Internal Revenue Service TAC department are government officials and their ultimate job is to ensure the collection of taxes. IRS advice may present the following biases:
They will guide you through the simplest solution of complying with your tax obligations.
Additional information you provide may be misinterpreted getting you involved in differences outside your initial tax situation.
IRS offices may not guide you through all your options
Safe vs. risky scenarios when approaching an IRS office 
You should know that a voluntary visit to the Miami IRS office or any of their offices may have harmful results, so it is best to know under what specific circumstances to visit their offices.
Low risk scenarios:
When you are a wage earner (W-2) and your tax situation is simple enough, but your financial situation does not allow you to hire an accountant or tax firm.
Keep in mind that the amount of money you save by not hiring a tax professional will be consumed by the time invested to successfully complete a tax return.
In this case, visiting the IRS office in Miami can be of great help by giving you advice such as:
Guiding you through which tax forms you should use
Answering questions or concerns to properly fill out forms and where to find the information requested.
Medium risk scenarios: 
If you believe you may suffer financial hardship due to your current tax situation and intend on seeking help through the Taxpayer Advocate Service (TAS) using assistance from the Miami IRS office TAC.
This scenario may be unfavorable since you will need to put together a complete case with documentation supporting the information provided and explaining in detail your financial situation and reason for seeking this help.
Be sure you are not missunderstood.
Keep in mind that in case of a misunderstanding, the representative helping you may include incorrect information that would raise unnecessary alerts to the IRS and engage you in processes that do not apply to your tax situation.
You can't choose the quality of service offered by an IRS office. 
The advice provided by the Miami IRS office or any office is free of cost and you can't select the agent that will assist you based on their studies and previous experience. Therefore, the effectiveness of your request will be determined on the knowledge and commitment of the employee assigned in assisting you.
When choosing an accounting firm, look for strong alliances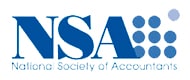 Situations when it's more effective to choose a tax advising firm rather than going to an IRS office.
Monroy & Co.PA recommends seeking assistance from a professional accounting firm that specializes in representation rather than visiting the Miami IRS office for the following situations:
Seeking help through an Offer in Compromise (OIC) when you cannot pay your full tax debt, or if paying it all would create a financial hardship for you.
Applying for a payment plan through an Installment Agreement when you cannot pay your taxes in full when they are due.
Apply for help through the Taxpayer Assistance Order (TAO) when you are suffering or believe you will experience a significant hardship because of the manner in which the IRS laws are being administered through your income and assets:
-House Liens

-Tax Levy

-Wage Garnish

-Back Taxes

-Unrealistic payments

-Tax Interests
Monroy & Co. PA has experience in multiple industries and type of business
Manufacturing & Distribution
Hedge Funds & Private Equity
High risk scenarios, avoid contacting the IRS directly: 
If you have received a notice from the IRS where you are notified that your personal or corporate account will be audited, the first step is not to panic and the second is to avoid contacting or going to the Miami IRS office directly attempting to clarify your situation.
Two main reasons not to contact the IRS: 
There are two compelling reasons to seek for professional assistance in IRS representation rather than addressing the situation on your own:
Avoid expanding the scope of your audit: When speaking to an IRS Auditor without knowing your rights and limits during an audit can be counterproductive. If you provide additional information to the one strictly required attempting to clarify the situation, this can lead the examination to other areas that were not initially part of the audit.
Avoid incriminating yourself: Because you are not experienced in accounting and finance, the pressure exerted by an IRS Auditor to answer all their questions could make you respond to things you are not entirely sure of. If the auditor submits answers to the questions asked, they could file a report to the Criminal Investigation Unit without your consent. This means that you will be requested to provide additional documentation and receive more IRS visits.
Avoid getting scammed and hire a professional firm
Many tax settlement firms in Miami and throughout the USA announce that they can eliminate or reduce your debt with the IRS by more than 80% of the amount owed without first interviewing their clients. You should know the Internal Revenue Service is the most aggressive and shrewd collector in the U.S. Therefore, these types of promises are unfounded, and you are very likely subject to being scammed.
Be careful with those tax settlement firms that: 
Claim to know IRS employees and are guaranteed special treatment to solve your case.
Say that your case is an error made by the IRS without giving you a detailed explanation and that they have already contacted them to correct the situation.
Guarantee to reduce your debt without first interviewing you and analyzing your tax situation.
Many tax settlement firms sell false information to charge you high fees.
Although it could be a possibility that the IRS is wrong and made a mathematical error, this can only be determined upon studying the accounting situation and discussing it with the client.
At Monroy & Co.PA through our ITBS (IRS and TAX Boutique Solutions) methodology, we set realistic payment proposals that are consistent with our client's financial situations to set high probabilities that the OIC is accepted by the IRS.
Choose an accounting firm that considers the impact on your well-being and life
ITBS IRS & Tax Solution Boutique: Our expert Accounting and Taxation Teams work together to find the issues that are causing the controversy with the IRS, once found, several proposals are worked with our customer in order to design one that has high probabilities of being accepted by the IRS and a reduced impact on his financial well-being and life.
The IRS and TAX Boutique Solution(ITBS) by Monroy & Co.PA
Our team at Monroy & Co.PA has experts in accounting and tax law who investigate and dismiss any accounting or legal reason that may be generating a difference with the IRS. However, what matters most to us is our clients future and well-being. For this reason, we:
Analyze our clients personal and/or corporate financial situation to estimate the financial hardship they will suffer because of how IRS laws are being administered.
Consider multiple solutions and their probability of being accepted by the IRS.
Choose an accounting firm with multidisciplinary teams
Monroy & Co.PA: A finance and tax expert firm 
Monroy & Co.PA is an accounting firm with more than 10 years of experience in Miami Florida helping companies and their owners to efficiently manage their financial resources while complying with laws demanded by the state of Florida and federal government.
Monroy & Co.PA knows that money doesn't grow on trees
We know that the expense to appeal a difference with the IRS is never within one's budget. For this reason, we have a team of professionals in finance and tax law looking for a quick, effective and realistic solution when presented a problem with the IRS.
If you are nearby and want to join us for a Coffee to talk about your current tax situation or case with the IRS, please refer to our office addresses in Miami.
Contact us
Central Miami – Doral
Monroy & Co.PA
3105 NW 107th Ave #505
Phone: (305) 749 5555
Fax: (305) 594 1881
accounting@monroycopa.com
Contact us
South Miami – Kendall
Monroy & Co.PA
13831 SW 59th Street #101
Phone: (305) 749 5555
Fax: (305) 594 1881
accounting@monroycopa.com
You can also write to us using our contact form and we will respond in less than 24 hours.