Why choose an accounting firm over an independent accountant?
Finance and accounting are extremely broad disciplines that support different functions and corporate areas. The information they generate and their analysis are the foundation of many operational processes as well as the strategic planning for any company in Miami or in the USA.
To choose an accountant, it is important that you think about the present as well as the future of your company. 
In its first years of operation, a company usually outsources several of the following accounting services:
Bookkeeping
Accounts Payable
Payroll
Monthly and quarterly taxes
IRS Audit representation
Hiring an independent professional who is a specialist in one of these accounting services is a good decision. Although it may seem like these administrative processes generate little value, they require time, knowledge and precision, so be careful if you decide to delegate in the same professional two or more services.
Accounting divisions that strengthen your company
Avoid future headaches 
As your Miami based company grows, your finance team will have to deal more with the strategic section of the business and less in the operational department. This means that at some point you must outsource certain processes. In other words, if you don't hire a solid and diverse accounting firm from the beginning, the information managed by multiple firms or professionals will inevitably be a burden for you and your team.
Funnel vs. shotgun method 
Since each accountant has a specialty, the smartest decision is to find an accounting firm in Miami with specialized professionals to help with all your accounting processes (Funnel Method). This allows your company to work with a single firm instead of hiring different professionals for these procedures (Shotgun Method).
Monroy & Co.PA invites you to read this article to discover the advantage of working under the funnel approach.
What are you losing when a single firm doesn't carry out all your accounting services? 
If the accounting services are going to be done by several accountants or with different accounting firms, you must assume the following setbacks:
Learning Curve: The time it takes for new accountants or accounting firms to learn about your company's general operation. Also take into consideration the time it will take your team to adapt to the work approach of the new professional you hire.
Bottleneck: It's almost inevitable that information from certain services are essential to complete others. If the services are handled separately, you run the risk of losing information as it goes from one accounting firm to the other, even if all firms are located in Miami.
Lose cross-efficiency benefits: When an accounting firm handles all your needs, its extensive knowledge of various accounting and financial subjects allows them to be more efficient in terms of the solutions it intends to implement. An example is the tax accounting process because the more informed you are about a company, it will be easier to:

-Determine tax deductions that may be overlooked
-Improve tax planning
-Accurately calculate quarterly tax payments
-File taxes efficiently and stress-free
Choose an accounting firm that fits the needs and timing of your company
WAM Wise Accounting Management is a group of  bookkeeping & accounting plans which methodology aims to redirect the accounting human force from operational tasks to real accounting value creation.
Modules can be rode all at once or one after the other as you gain confidence:
• Unload your team of operational processes.
• Analyze in depth your company strategy, create it or redirect it.
• Establish key performance indicators for your company strategy and performance.
Becoming an industry leader starts when teams have time for strategy
You need an accounting firm in Miami that goes beyond just numbers. 
As your business begins to grow, you will have to work closer together with senior accountants to seek additional opinions and to discuss your business strategy.
If your accounting firm already manages most accounting processes, the opinions they give you will be very well founded.
Don´t wait until you're big to start! 
Despite being a small company, eventually the growth of your business and the pressure that will be exerted by your competitors in Miami and throughout the USA will require you to make rational decisions based on your financial capacity. If your goal is to grow profitable, building a strategic financial ally starting now would be the best decision. Start delegating operational process as you grow
How can an accounting firm support my long-term goals? 
Through their experience of helping hundreds of clients, senior accountants have a broad vision of many industries in Miami Florida and have become experts in business administration, cost and strategic analysis. Their expertise of generating and analyzing financial data allows them to become powerful allies in providing support with the development of strategic roadmaps and corporate management planning.
 These are some of the accounting strategic services Monroy & Co.PA can help you with:
Business Forecasting 
By collecting previous financial performance data, analyzing your company's current financial status, knowing your budget for investment and understanding the strategy for the next three years, Monroy & Co.PA can help you land the expected results and establish indicators that will make it easier to achieve your goals.
Accounting audits
The loss of resources (money, merchandise, information) or by failing to comply with federal and the Florida state obligations can bring your business to stagnation or in the worst cases, having to close.  Through an accounting audit process, Monroy & Co.PA ensures that all accounting processes are completed on time while complying with the generally accepted accounting principles (GAAP). Additionally, they make sure that these reports match with your company's financial reality. In cases of inconsistencies, they will carry an in-depth investigation to find out what is generating these differences.
Business Acquisition 
One of the strategies to accelerate a corporate growth is to acquire an ongoing business whether it is in Miami or any part of the USA. The objectives behind this strategy can be:
Increasing profits by expanding to new markets
Achieving cost efficiencies by looking for new supplier alternatives
Increasing sales and productions to reduce fixed costs
End a price war by buying your competitor
For any of these cases, Monroy & Co.PA can estimate the acquisition value as well as the return on investment (ROI) you can expect based on an analysis of your customer portfolio, ratio of assets / liabilities and a critical investigation of the business sector in Miami and the Florida State.
Loan needs analysis & loan intermediation 
Resources are required in order to achieve your business goals. When current profits are not enough, you have two options:
Adjust your vision and/ or strategy deadlines
Consider a loan to get the resources necessary
The second option is not a decision that should be decided on immediately. Although certain indicators such as the debt to asset ratio supports whether the loan would be approved, you may be overvaluing the strategy and the likelihood of its results. If this happens, you are jeopardizing your company's existence.
In addition to working as an intermediate to prepare all the documentation necessary for the loan, Monroy & Co.PA gives you solid advice about your borrowing capacity and the financial possibility of the strategy you wish to implement with your loan.
Investment plan 
A consultation with the objective of generating new sources of income through those assets that are not currently being used in your company's day to day activity. At Monroy & Co.PA, portfolio investment proposals are aligned with the time and resources demanded by your business strategy.
Look for an accounting firm with strong alliances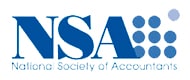 Monroy & Co.PA is the allied accounting firm you are looking for your company.  
Monroy & Co.PA is an accounting firm with more than 10 years of experience in Miami, Florida. Its team of specialist in accounting and tax law have the knowledge necessary to analyze and understand the finances of personal, corporate and non-profit entities accounting records.
Not only do we seek to solve your company's specific problems but also offer a variety of solutions for you to efficiently execute your business' strategy.
For more than 10 years, Monroy & Co. PA has perfected the SMART CYCLE methodology. A bookkeeping methodology that aims to always obtain maximum tax deductions for our customers.
We believe that being constantly up to date with changes in laws, a close relationship and incorporating technology will maximize time and resources for our customers.
To learn more about our professional services or work methodology, please call us at: (305) 749-5555.
If you are nearby and want to join us for a Coffee to talk about your financial or tax concerns, please refer to our addresses in Miami
Contact us
Central Miami – Doral
Monroy & Co.PA
3105 NW 107th Ave #505
Phone: (305) 749 5555
Fax: (305) 594 1881
accounting@monroycopa.com
Contact us
South Miami – Kendall
Monroy & Co.PA
13831 SW 59th Street #101
Phone: (305) 749 5555
Fax: (305) 594 1881
accounting@monroycopa.com
You can also write to us using our contact form and we will respond in less than 24 hours.
We hope to meet you soon!