How to choose a tax preparation firm?
Assess your taxation complexity 
Business tax preparation or personal tax preparation can be carried out by a wide variety of professionals and tax firms for Miami citizens and entrepreneurs. However, it is important to understand which cases it is advisable to hire professionals who are experienced to help you with your specific tax needs.
Monroy & Co.PA a Miami expert accounting firm recommends that before hiring a professional or a tax firm to prepare your taxes, you consider the following:
Read this blog and evaluate the complexity of your taxation environment.
Even if you hire a tax firm make sure they are a licensed professional and request a copy of their Preparer Tax Identification Number (PTIN) issued by the IRS.
Make a phone call to better understand the services and guarantees offered and evaluate if they can resolve your doubts in a clear and friendly way. Clear communication is key to achieving a favorable scenario for you or your business during tax preparation.
Make sure you can establish a clear communication and assess their guarantees
All Deductions confirmed
Two accountants check
your taxes and
you give the final go.
Clear Cut Calculations
Accuracy 100% guaranteed,
you are covered if you receive an audit
due to errors in the calculations.
Click and read our guarantee.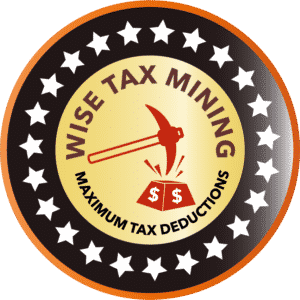 Each Movement is analyzed in Depth
We find all deductions
you or your business deserve,
we aim for maximum deduction.
Click and read our guarantee.
Tax preparation options you have if you are not an entrepreneur
Prepare your own taxes
The biggest advantage of doing your own tax preparation, is that you would avoid the expense of hiring a professional or a tax firm
The average tax preparation fee in Miami FL is about 150 US dollars and the value increases based on these factors:
The experience, studies and certifications that this professional has acquired during his career.
The diversity, variability and complexity in the sources of income and expenses.
Although this might not always be true, quality service and experience will generally be associated with a higher cost fee for a tax preparation service.
Obsession for confidentiality may sacrifice deductions. 
Another advantage of doing your own tax preparation rather than hiring a tax firm, is that you keep the confidentiality of your financial and personal information. However, this advantage is not convenient for all cases.
Since the US Tax Code and regulations are complicated and constantly changing, professionals and tax firms in this field invest time and money to advise their clients in Miami FL in a reliable and efficient way.
If you decide to tackle the tax preparation process on your own, you will have to rely that the little you get to investigate, will be enough not to make mistakes. Also, if your accounting situation is complicated, you will most likely not be able to apply all the deductions and credits to which you are entitled to.
Finally, if your income only derives on your salary or wages (W-2), preparing your own taxes may be a possible option, although it is sure to take time.
Ask for data confidentiality warranty
If your income derives from companies, real estate transactions in Miami FL or stock exchange, there are many tax considerations to acknowledge when it comes to tax preparation. In these cases, it is best to seek help from a tax expert firm like Monroy & Co.PA, that guarantees the confidentiality of your personal information.
Prepare taxes using a software
As technology advances, a wide variety of software products have been introduced to Miami and the whole U.S market which can simplify your tax preparation process.
Basically, these software products are dummy-proof tools that help prevent errors from occurring during the process of tax preparation.
Shouldn't I be concern most about making mistakes?
Although not making mistakes is extremely important during tax preparation, if your tax needs are complicated, these software solutions cannot point out areas for improvements nor deductions or credits that could apply. This is because softwares are not capable of having an in-depth conversation to better understand you or your business needs as a professional or a tax firm would.
Although it is true that most software firms provide virtual assistance, the answers to your questions are likely to be those found under their "Frequently Asked Questions" (FAQ). If you have a unique situation, it is likely that they will provide you answers but won't necessary be the most effective ones.
 
Remember that taxes are more than simply filing them
You should not forget that for most tax software products, tax preparation is an obligation that only occurs once a year. However, if you are independent employee planning to become an entrepreneur you should hire a professional accounting tax firm where the tax preparation process is carried throughout the year, never ignoring the importance of tax planning which should be done 3 or 4 months prior to tax filing.
When hiring a tax firm also take into account it´s whole portfolio, you may need further assistance
Professionals and tax firm options you have when you are an entrepreneur
When your accounting situation has become more complex due to the variety, nature or quantity of revenue sources, it is recommended to seek help from a professional or a tax firm in Miami to prepare your taxes.
Tax laws are constantly changing, therefore the chances of ignoring certain credits or deductions are quite high. In addition, the technical language and the amount of forms can confuse even the most intellectual human beings.
"The hardest thing in the world to understand is the income tax." Albert Einstein
Make sure to choose wisely because no matter who helped you prepare or fill out your information, the only person responsible for the information filed to the IRS, is you. Therefore, choosing a professional or a tax firm to handle the tax preparation process for your company should be considered a decision of utmost care and relevance, a decision that should be in hands of the CEO or CFO.
If the fee is high, request that they provide you with financial advice, you will always need it.
Additionally, if you are going to pay high fees for a tax preparation service, don't just hire a firm or a professional who is going to help with your tax needs, look for someone who has the ability of becoming a strategic ally for your businesses in Miami Fl.
When choosing always take into account your future needs
WAM Wise Accounting Management is a group of  bookkeeping & accounting plans which methodology aims to redirect the accounting human force from operational tasks to real accounting value creation.
Modules can be rode all at once or one after the other as you gain confidence:
• Unload your team of operational processes.
• Analyze in depth your company strategy, create it or redirect it.
• Establish key performance indicators for your company strategy and performance.
Becoming an industry leader starts when teams have time for strategy
As a financial ally you could choose from: Accountants, CPAs, EAs and Tax Attorneys.
What is the difference between an accountant and a CPA?
A Certified Public Accountant (CPA) is a professional in accounting who has earned the ability to practice in that state through a license issued by the Board of Accountancy. Each of the 55 US jurisdiction including Florida has its own Board of Accountancy.
In other words, a CPA license is a state certification that assurances the public that the accountant is knowledgeable and competent.
Furthermore, all CPAs are accountants, but not all accountants are CPAs.
Not all CPAs are tax experts
A CPA has the option to specialize in different fields, such as: financial accounting, reporting, management accounting, financial analysis, treasury management, taxation, etc.
Unless a CPA has specialized in taxation, they may not necessary be tax experts.
So, if you're thinking of a CPA tax firm in Miami as an alternative, strictly for business tax matters, make sure that their current CPE "Continuing Professional Education" credits were taken on Tax preparation services.
What about Enrolled Agents?
Although both CPAs and EAs (Enrolled Agents) are required to complete a number of continuing education hours each year, a CPA can choose from a variety of subjects. Whereas, an Enrolled Agents must complete all required credits in tax law, making them tax experts.
Enrolled Agents are the only federally-licensed tax practitioners who specialize in taxation and have unlimited rights to represent taxpayers before the Internal Revenue Service, as authorized by the Department of Treasury's Circular 230 regulations.
So far, these are two advantages an Enrolled Agent has over a non-tax specialist CPA:
Specialized in tax preparation and tax solutions.
Are the only federally-licensed tax practitioners with unlimited rights of representation.
In summary:
Taxes are laws and Enrolled Agents are specialists, accounting is numbers and CPAs are the experts.
If I must prepare my taxes but also want a financial ally, then what is my best option?
For situations like these, the best option is to hire an accounting firm that will handle your tax needs with the help of Enrolled Agents and can give you accounting support with a team of professional accountants.
Monroy & Co. PA a firm that has the best of both worlds.
Monroy & Co. PA is an accounting and tax firm located in Miami Florida with over 10 years of experience in accounting and tax preparation for small and medium sized companies as well as their owners.
Within our firm, we have the support of professionals in accounting and Enrolled Agents specialized in taxation. This combination of professionals was designed to provide complete financial and legal advice to strengthen the needs of their clients.
SMART TAX CYCLE is:
Easy Common Language: Landing the technical dialect into a common language, so that we can discuss and understand our clients' corporate strategy and ensure we do not miss any deductions that could potentially apply.
Tailor Made Reporting Strategy: Together with our clients, we build an accounting reporting strategy and structure that is favorable within the legal taxation frame.
Convenient and responsive Customer Service: We use technology to provide a practical service that optimizes the time our clients must devote to accounting and tax preparation. We respond to any concerns within 48 hours.
Triple Check Tax Watch: No tax return is sent to the IRS without first being revised by two of our accountants. It is then reviewed with our client to ensure the tax return is consistent with their company's financial
Accuracy Assurance: In our firm we guarantee our clients that if their tax returns are audited by an error on our behalf, we will represent them before the IRS at no additional cost until the situation is clarified.
Strategic Feedback: At least twice a year, we meet with our clients to discuss the progression of their accounting indicators (including a tax evolution analysis). Our objective is to correct your business strategy for the current year and proposal for the following year as well.
Welcome to Monroy & Co.PA
It would be a pleasure for our accounting firm to know more about you and your company tax preparation needs. Please contact us at: (305) 749-5555.
You are welcomed to visit us at one of our offices. Or feel free to write your concerns and you will have a response in less than 24 hours.
Contact us
South Miami – Kendall
Monroy & Co.PA
13831 SW 59th Street #101
Phone: (305) 749 5555
Fax: (305) 594 1881
accounting@monroycopa.com
Write your questions or concerns and you will have a response in less than 24 hours.