Own a company in Miami and need a CPA? Read this before you hire one
First take a few minutes to ask yourself what you need and will need for your business. 
If you own a company or work in Miami and are thinking on hiring a Certified Public Accountant (CPA) to help you, first ask yourself which are and will be the needs to be solved for you or your company.
In many occasions, we want to hire the best professionals to ensure that a certain process is done correctly and efficiently, however, we often buy products or hire services of which we do not and will not use their full potential and we must pay their full price.
Do you need to buy a Ferrari to go to work when the maximum speed limit in Miami city is 55 mph? 
Always look for bookkeeping and tax plans that can be adapted to the needs of your company
WAM Wise Accounting Management is a group of  bookkeeping & accounting plans which methodology aims to redirect the accounting human force from operational tasks to real accounting value creation.
Modules can be rode all at once or one after the other as you gain confidence:
• Unload your team of operational processes.
• Analyze in depth your company strategy, create it or redirect it.
• Establish key performance indicators for your company strategy and performance.
Becoming an industry leader starts when teams have time for strategy
A CPA is a wide skilled professional but not a specialist in every tax matter.
A Miami CPA is a professional in accounting who has earned a license to practice in the state of Florida. This certification, which is issued by the Florida Board of Accountancy, certifies that the knowledge and ability of these individuals are highly reliable to represent the citizens of Miami and the rest of Florida.
To obtain a CPA license in Florida, an individual must:
Have a Bachelor's degree with a total of 150 semester hours of college education dedicated to the following subjects: Business law, taxation, audit, financial management, and accounting systems.
Have at least one year of work experience under the supervision of a CPA.
Pass the Florida CPA Examination which consists of four parts.
 If you want a CPA to help you with your taxes make sure he/she is specialized in this area
To maintain a CPA license, an accountant must complete at least 80 hours of CPE "Continuing Professional Education" every two years as required by the state of Florida.
Certified Public Accountants CPAs must choose courses within the following areas: Accounting related subjects, Auditing related subject, Technical business subjects (taxation, financial planning, management advisory services, business law and others).
As you may have already noticed, a CPA can specialize in many areas, so if you plan on paying a CPA in Miami to help you with your taxes, your best option is to ensure that their CPE studies have been dedicated to this area.
Demand specialization in taxes and a guaranteed tax service.
All Deductions confirmed
Two accountants check
your taxes and
you give the final go.
Clear Cut Calculations
Accuracy 100% guaranteed,
you are covered if you receive an audit
due to errors in the calculations.
Click and read our guarantee.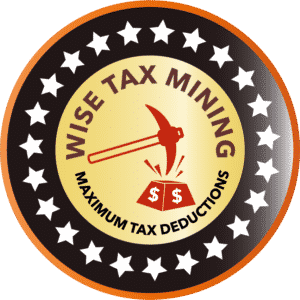 Each Movement is analyzed in Depth
We find all deductions
you or your business deserve,
we aim for maximum deduction.
Click and read our guarantee.
When it comes to tax matters is there a better option than a CPA?
Yes, but don't neglect what an Accountant or CPA can offer you. Remember to ask yourself, "What does my business really need?"
Do you only need help with your taxes? Or are there other areas of opportunity in accounting or financial matters where you could use the help of an expert.
To conclude, Monroy CoPA recommends that you do not hire an accounting firm or CPA just to help you with the calculation and filing of your taxes. You would be undervaluing your money and the capabilities of these professionals.
OK, but I still want to know who is the best in tax matters. 
In regard to the question, if there is a better alternative other than a CPA when it comes to taxes. The answer is yes!
An Enrolled Agent (EA) is a federally-licensed tax practitioner who may represent taxpayers before the Internal Revenue Service. With this license, the IRS ensures that you can count on an expert in Tax Law who can professionally assists you with your tax matters.
The advantages of an EA vs. a CPA are the following :
They must also take CPE "Continuing Professional Education" to maintain their license, however, they have no choice but to take tax related courses, so for this reason, an EA is much more specialized than a CPA in this area.
When obtaining the EA license from the IRS, these professionals have unlimited rights to practice on a federal level and can work with the same client with filings in the state of Florida and also across all states in the US. This means that if you need to file in more than one state and eventually need representation before that state, the same EA can do it, unlike a CPA who is licensed only by their state.
Although this might not always be true, the average fee charged by a CPA are much higher than that of an Enrolled Agent.
Possible disadvantages:
You should know that every CPA is an accountant but not all Enrolled Agents have necessarily completed a career in accounting. This can be a disadvantage if you are also looking for a financial strategic ally for your company.
Monroy & Co.PA knows that at some point, companies require advice in both taxes and finance, it is for this reason that within our team, we have accounting professionals who also are specialists in taxation through an EA license.
Make sure your accounting firm can help you with future needs
There is a professional who brings together the best in accounting and tax expertise and works at Monroy & Co. PA
Monroy & Co. PA is an experienced financial and accounting firm with more than 10 years of experience helping companies in Miami and throughout Florida to successfully structure and execute their financial strategies while effectively enforcing tax and legal guidelines. Within its group of professionals, you can find accountants with more than 20 years of experience and enrolled agents who are experts in tax law. These professionals will design for you, a unique package of services that will best fit the needs of your company.
 For more than 10 years, Monroy CoPA has perfected the methodology of work STC "SMART TAX CYCLE" whose purpose is to:
Easy Common Language: Landing the technical dialect into a common language, so that we can discuss and understand the corporate strategy of our clients and that we do not miss any deduction that could potentially apply.
Tailor Made Reporting Strategy: Together with our clients build an accounting reporting strategy and structure that is favorable within the legal taxation frame.
Convenient and responsive Customer Service: We use technology to provide a practical service that optimizes the time our clients must devote to accounting and tax preparation. We respond to any concerns within 48 hours.

Triple Check Tax Watch:

No tax return is sent to the IRS without it first being revised by two accountants within our firm. It is then reviewed with our client to ensure the return is consistent with the reality of their company.
Accuracy Assurance: We guarantee our clients that, if their return is audited by an error made on behalf of Monroy CoPA, we will return their money and represent them before the IRS at no cost until the situation is clarified.
Strategic Feedback: At least twice a year, we meet with our clients to discuss the progression of their accounting indicators (including a tax evolution analysis) with the objective of correcting the strategy for the current year and proposal for the following year.
Welcome to Monroy & Co. PA
To learn more about our professional services in Miami area or about our methodology, please call us at: (305) 749-5555.
If you are nearby and want to join us for a Cafecito to talk about your financial or tax concerns, please refer to our addresses.
You can also write to us using our contact form and we will give you an answer in a period shorter than 24 hours.
We hope to see you soon!
Contact us
Central Miami – Doral
Monroy & Co.PA
3105 NW 107th Ave #505
Phone: (305) 749 5555
Fax: (305) 594 1881
accounting@monroycopa.com
Contact us
South Miami – Kendall
Monroy & Co.PA
13831 SW 59th Street #101
Phone: (305) 749 5555
Fax: (305) 594 1881
accounting@monroycopa.com
Write your questions or concerns and you will have a response in less than 24 hours.