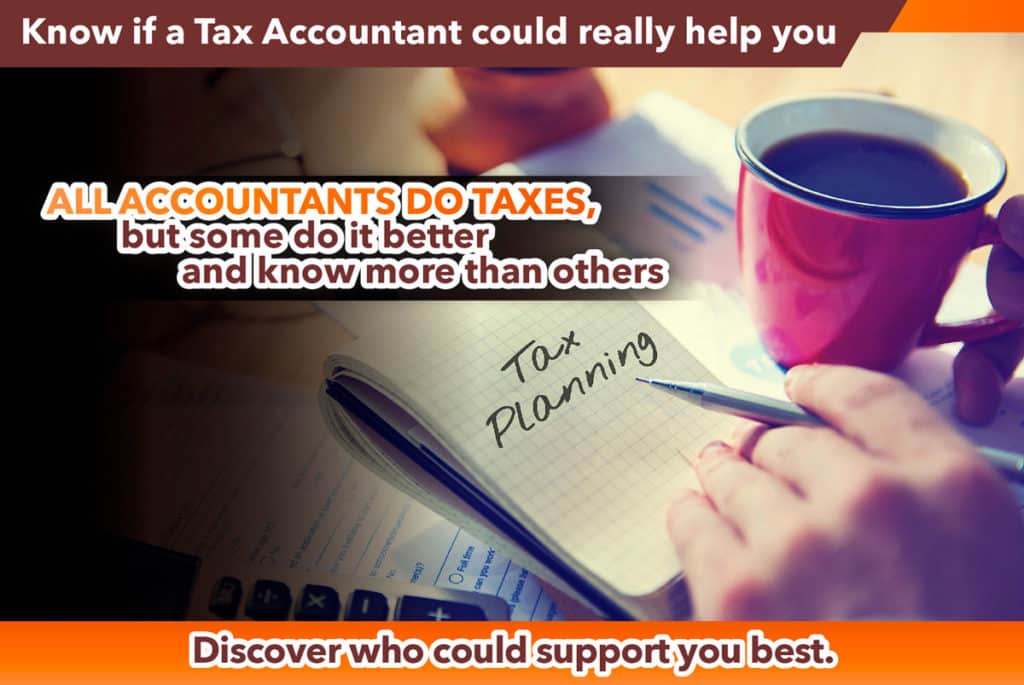 Own a company in Miami and need a Tax Accountant?
If you own or run a company in Miami Florida, we invite you to read this article and reflect not only about your tax accounting needs but also on all the financial needs that you could have and the type of accountant that could help.
For tax issues which professionals are the best options?
Anyone in Miami can prepare your personal tax return, however, if you want to make sure they are well prepared and take all the deductions you are entitled to, the best option is to get help from a tax accountant.
A tax accountant is a professional who has specialized in federal, state and local taxes. His or her objective is to study the way in which you or your company generate income and profits to better estimate tax liabilities that will need to be paid according to the jurisdiction of Miami city, the Florida state or federal government.
The most common tax professionals hired by companies in the United States are Certified Public Accountants (CPAs) and Enrolled Agents (EAs) 
About CPAs 
A CPA is a state-licensed accountant professional who is highly competent to provide accounting services to individuals and companies that live and/or operate within their state.
Within the services allowed by the state of Florida, the preparation of personal and corporate taxes are included as well as representing individuals and corporations before the Internal Revenue Service.
Are all CPAs tax specialists? 
No, before hiring a Certified Public Accountant (CPA) for this job, you should keep in mind that every CPA has an area of specialization that they've developed throughout their career and perfected through CPE "Continuing Professional Education" courses that must be taken every two-year reestablishment period. Therefore, if you're looking for a CPA as tax accountant to help you with your tax accounting needs, make sure their expertise and studies have been done in tax law.
About Enrolled Agents
EAs (Enrolled Agents) are the only federally-licensed tax practitioners who specialize in taxation and have unlimited rights to represent taxpayers of Miami, Florida and any other state before the Internal Revenue Service.
You should know that not all Enrolled Agents are accountants. However, tax firms like Monroy & Co.PA have accountants that are EAs. This combination of professionals allows them to better understand your company's needs and connect them with current tax laws.
What are the best options for preparing my taxes?
Briefly, if you are looking for a tax accountant professional in Miami area with extensive knowledge in finance, accounting, and taxation law, you should hire:
Accountants who have specialized as Enrolled Agents.
Certified Public Accountants (CPA) who have specialized in Tax Law.
Also take into account the guarantees that they offer 
All Deductions confirmed
Two accountants check
your taxes and
you give the final go.
Clear Cut Calculations
Accuracy 100% guaranteed,
you are covered if you receive an audit
due to errors in the calculations.
Click and read our guarantee.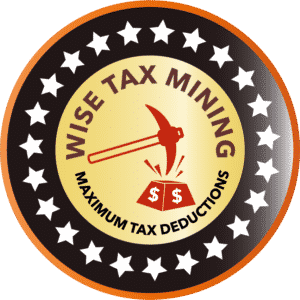 Each Movement is analyzed in Depth
We find all deductions
you or your business deserve,
we aim for maximum deduction.
Click and read our guarantee.
 Should I hire an independent tax accountant or a tax firm?
In order to answer this question, you must first identify if you have all your accounting and financial aspects of your company covered.
A basic but very practical answer to this question is the following:
"Unless you have a very large corporation, you will always need help in your accounting and finance department, or at least an opinion of your strategy from a financial perspective."
Monroy & Co.PA recommends you carry your tax accounting process with an accounting firm. These are the reasons why:
If you hire an accounting firm in Miami for your tax needs, you will have already saved time and money when you require additional support for other financial services because this firm will already be familiarized with your company's financial information making it much easier to adapt to new required services.
A professional accounting firm like Monroy & Co.PA will always be willing to hear you out even if they do not assist you with all the services they provide. You can have the certainty that you will be given very useful tips.
Monroy & Co.PA is prepared and willing to answer all your concerns as they are informational guides they use to better understand your company's tax environment and look for more benefits.
What are other benefits of hiring an accounting firm? 
When an accounting firm helps you with different accounting needs including your tax accounting, you start to generate a cycle of efficiencies in taxes because they will be too well informed about your company, making it easier to:
Determine tax deductions that could apply
Establish a better tax accounting planning
Accurately calculate quarterly tax payments
File taxes efficiently and stress-free
Strong memberships & alliences are an important factor to consider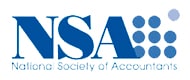 What financial services are recommended to ensure the efficiency of my business strategy?
Financial statements and reporting 
An accounting reporting specialist, records your company's financial and economic performance through financial statements, making sure to comply with the generally accepted accounting principles (GAAP). It can also help design specialized reports to interpret the achievement of your goals and the advancement in your corporate strategy through numbers.
Business Forecasting 
This is a special service where a senior accountant investigates, understands and discusses your company's strategy aiming to reveal the possibilities of achieving its financial goals. It also proposes alternatives and tools for improvements.
Accounting process and accounting department audits 
Through a detailed investigation, an auditor accountant ensures that the accounting records are being carried out correctly and on time. More importantly, they examine whether they match your company's financial reality. The objective is to avoid the loss of resources or penalties and sanctions imposed by federal or Florida state agencies.
Investment plan 
A consultation with the objective of generating new sources of income through those assets that are not currently being used in your company's day to day activity.
Business Acquisition
When you are thinking of diversifying your portfolio of products or services through the acquisition of another company, it is necessary that a skilled accountant in appraisals correctly estimates the acquisition value as well as the ROI (return on investment) through a research about the business sector in Miami and the Florida state.
Loan Intermediation 
A team of experts in accounting analysis develop a tailor-made strategy according to your borrowing capacity and adjust your corporate profile to ensure that the loan you need is approved.
Outsourcing administrative tasks 
When you have a small accounting team and want to take advantage of their full potential, it is best to start by removing those time consuming administrative tasks. Whether it's accounts payable or payroll, you can leave these processes in hands of an accounting firm that has the appropriate technology to process these responsibilities faster and more efficiently.
Monroy & Co.PA, more than a tax firm, is an ally for your company.
Monroy & Co.PA is an accounting firm with more than 10 years of experience in Miami, Florida. Its team of specialists in accounting and tax law have the knowledge necessary to analyze and understand personal, corporate and non-profit entities financial records.
Its work methodology is based on constantly being up to date with changes in tax accounting laws, their close relationships with their clients and incorporating technology to maximize time and resources.
A proven to work Methodology 
For more than 10 years, Monroy & Co.PA has perfected the methodology of work STC "SMART TAX CYCLE" whose purpose is to deliver an optimum tax accounting process through:
Easy Common Language: Landing the technical dialect into a common language, so that we can discuss and understand our clients' corporate strategy and ensure we do not miss any deductions that could potentially apply.
Tailor Made Reporting Strategy: Together with our clients, we build an accounting reporting strategy and structure that is favorable within the legal taxation frame.
Convenient and responsive Customer Service: We use technology to provide a practical service that optimizes the time our clients must devote to accounting and tax preparation. We respond to any concerns within 48 hours.
Triple Check Tax Watch: No tax return is sent to the IRS without first being revised by two of our accountants. It is then reviewed with our client to ensure the tax return is consistent with their company's financial reality.
Accuracy Assurance: We guarantee our clients that if their tax returns are audited by an error on our behalf, we will represent them before the IRS at no additional cost until the situation is clarified.
Strategic Feedback: At least twice a year, we meet with our clients to discuss the progression of their accounting indicators (including a tax evolution analysis). Our objective is to correct your business strategy for the current year and proposal for the following year as well.
Welcome to Monroy & Co.PA
To learn more about our tax accounting process or other professional services, please call us at: (305) 749-55 55.
If you are nearby and want to join us for a Coffer to talk about your financial or tax concerns,please refer to our addresses in Miami area.
You can also write to us using our contact form and we will respond in less than 48 hours.
We hope to see you soon!
Contact us
Central Miami – Doral
Monroy & Co.PA
3105 NW 107th Ave #505
Phone: (305) 749 5555
Fax: (305) 594 1881
accounting@monroycopa.com
Contact us
South Miami – Kendall
Monroy & Co.PA
13831 SW 59th Street #101
Phone: (305) 749 5555
Fax: (305) 594 1881
accounting@monroycopa.com
Write your questions or concerns and you will have a response in less than 24 hours.